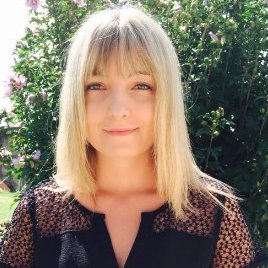 In the framework of our development, we are proud to announce the recruitment of our new scientific colleague, Guénaelle CANET. She will work in our Technical Department at the Lab and will be in charge, with the scientific and technical team, of setting up different in vivo Efficacy disease models in reproducible conditions.
Guénaëlle acquired two master degrees in Neurosciences and Preclinical Research from Claude Bernard University of Lyon. These formations allowed her both develop robust knowledge in Neurosciences and obtain in vivo skills in preclinical study. She will rapidly be able to realize in vivo preclinical studies alone in Cardiovascular, Central Nervous System, Respiratory and Gastrointestinal field in a GLP-Like environment and of course give us her vision and new indications to keep update!
After her six months internship in SYNCROSOME, during which she mainly participated in Gastroenterology and Central Nervous System R&D projects, she integrated our team in order to ensure the technical proceedings and complete our in vivo skills.
Guénaëlle and all the Syncrosome team will be happy to respond to all your requests, questions or comments!
You can contact us via our mail:
A few words about Syncrosome:
Syncrosome is an Efficacy Characterization CRO and we offer relevant disease models, cutting-edge techniques and a comprehensive background of physiopathology to assist drug discovery companies.
We have developped and validated so far more than 15 disease models, and our flexible and human-sized organization can design and operate tailored experimental protocols to give you appropriate answers.
Our main activities consit in :
Drug Efficacy Studies in several therapeutic areas :

Central Nervous Sytem,
Cardiovascular and Metabolic disease,
Respiratory,
Gastroenterology.

Early bioavailibility and CNS-PK on rodents and non-rodents with a high competence in the study of the Blood Brain Barrier passage.