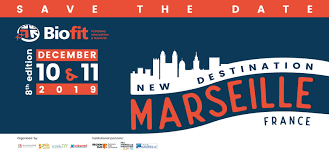 For the end of 2019, join us at the BioFIT event in Marseille, France
Syncrosome invites you to visit us at BioFit, December 10th to December 11th 2019, in Marseille, France.
Emmanuelle Bettendorf, our Business Developer, and Sandra Robelet our Scientific Manager, would be delighted to meet you their and discuss your in vivo preclinical projects.
We can give you advice about our in vivo efficacy, CNS-PK and PK services, discuss any in vitro or in vivo project requirements that you might have or just to get to know each other.
Please contact us to organize a 1-2-1 meeting in Marseille !
A few words about Syncrosome:
Syncrosome is an Efficacy Characterization CRO and we offer relevant disease models, cutting-edge techniques and a comprehensive background of physiopathology to assist drug discovery companies.
We have developped and validated so far more than 15 disease models, and our flexible and human-sized organization can design and operate tailored experimental protocols to give you appropriate answers.
Our main activities consit in :
Drug Efficacy Studies in several therapeutic areas :

Cardiovascular and Metabolic disease,

Early bioavailibility and CNS-PK on rodents and non-rodents with a high competence in the study of the Blood Brain Barrier passage.